Help Centre » Student » Brightspace » Senior High Course Review Materials
Senior High Course Review Materials
CDLI has review material to assist students writing final or supplementary public exams in the following courses:
Academic Mathematics 1201
Academic Mathematics 2201
Academic Mathematics 3201
Advanced Mathematics 2200
Advanced Mathematics 3200
Advanced Mathematics 3208
Applied Mathematics 3202
Biology 3201
Chemistry 3202
Earth Systems 3209
Physics 3204
World Geography 3202
World History 3201
To access the review material for these courses you need to login to your CDLI portal account. If you need to create an account, please see this tutorial.
After logging in, click the Go to Brightspace link in the Learning Tools widget.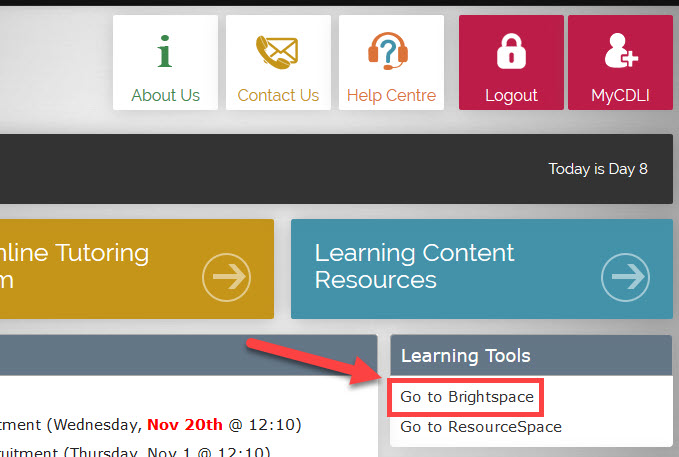 You will now be in Brightspace and will see a Self Registration link in the top-left corner.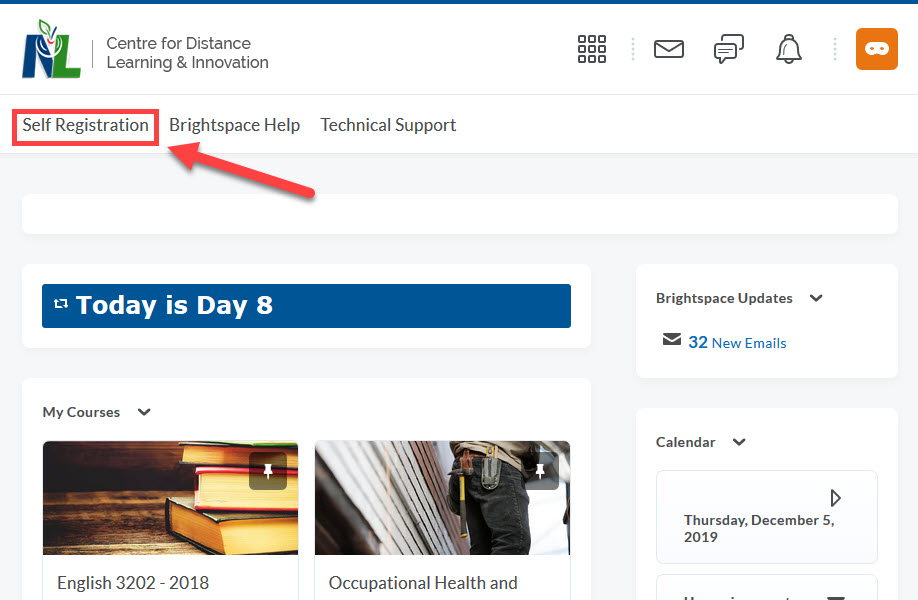 Click this link and register for your desired course(s) from the list presented. In this example - we will choose World History 3201.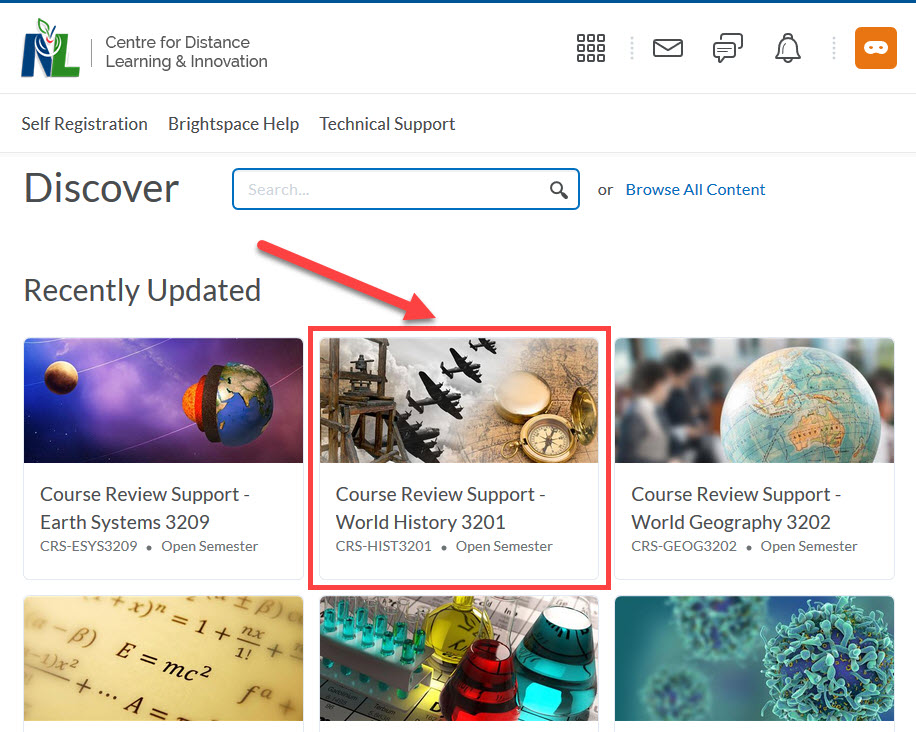 Click Enroll in Course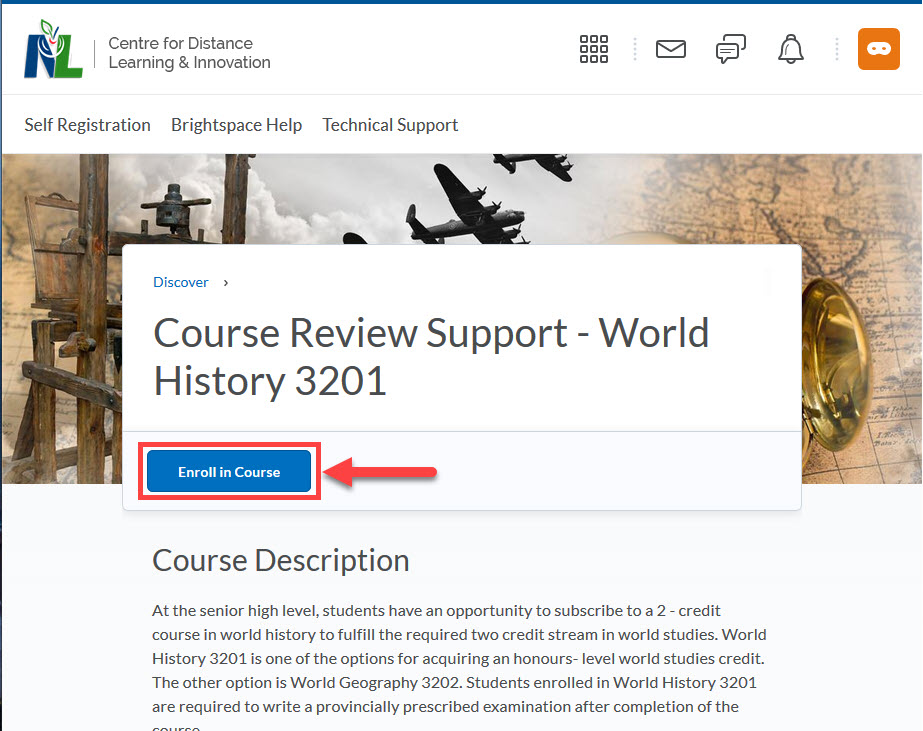 You are now enrolled!

When you return to the Brightspace homepage - you will see your new course in the My Courses widget.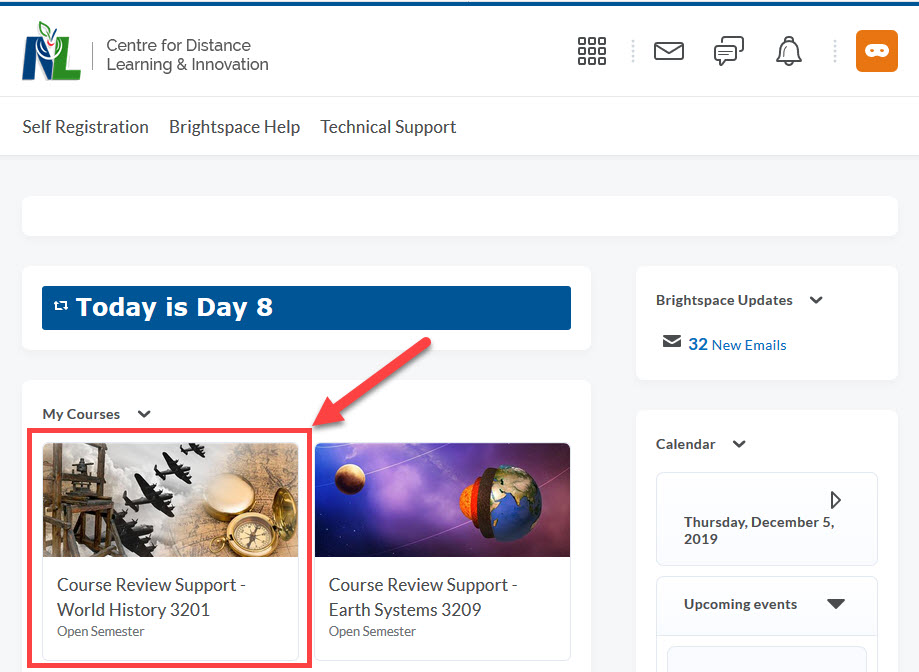 If assistance is required, please submit a Support Request or call our Help Desk at 1-877-CDLI-123 (1-877-235-4123) Monday to Friday from 8:30am-4:30pm (Newfoundland Standard Time).