Login to your CDLI account.
NOTE: If you do not have an account you will need to register for one. Please see "How do I create a CDLI account?"
To link to your child's account, click "My Children" in the Parents widget.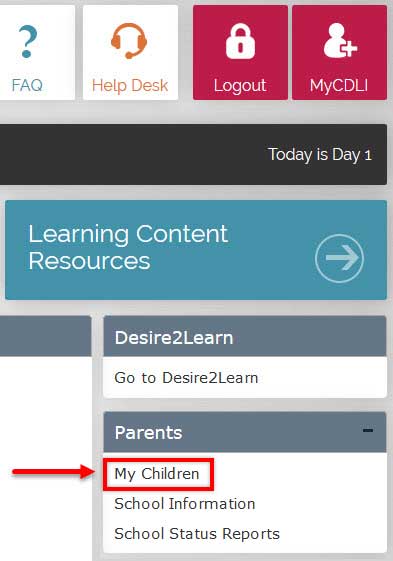 You should have received an Access Code either from your child's school or with their report card. Enter it here and click Submit.

Your account is now linked to your child's.