CDLI has developed Course Review Support materials to assist students writing final or supplementary public exams in a number of courses. These materials are a series of multimedia learning lessons outlining the key concepts in each course.
To register for these courses go to BrightSpace

Click Self Registration Courses

Select the course you wish to enroll in by clicking on the link: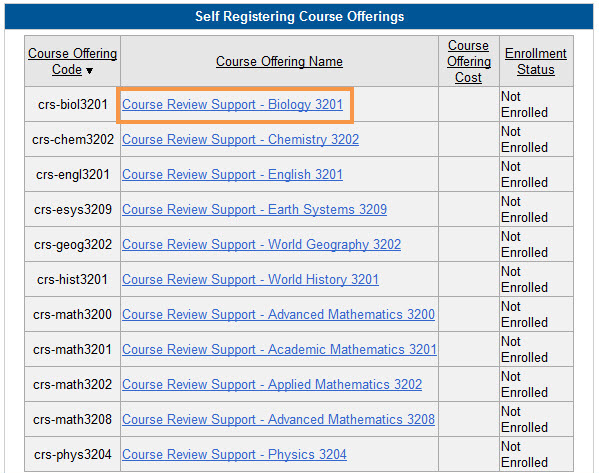 After making your selection click the Register button.

The next screen will display your first name, last name and email address as it exists in the CDLI portal. (If this is incorrect you will need to change it within the CDLI portal). Confirm your course registration and click Finish. Your course will now appear in the My Courses widget.