Once you are in a Blackboard Collaborate online class, the first thing you should do is check your audio. This is a good practice.
You should complete the Audio Wizard at the beginning of every online class.
With your online session open Select Tools > Audio > Audio Setup Wizard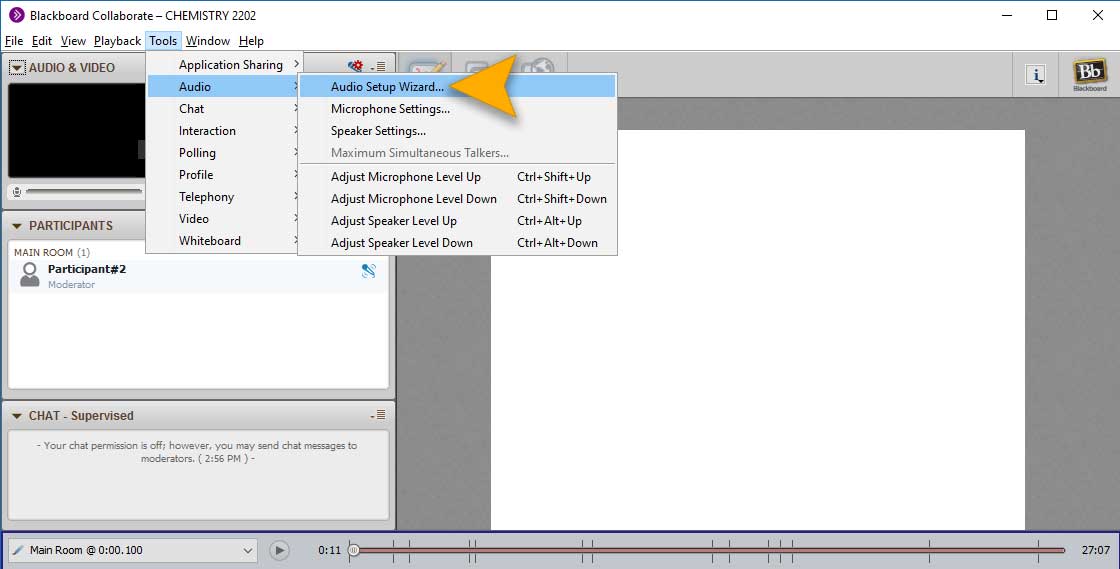 Select the audio output device that you are using. Select OK.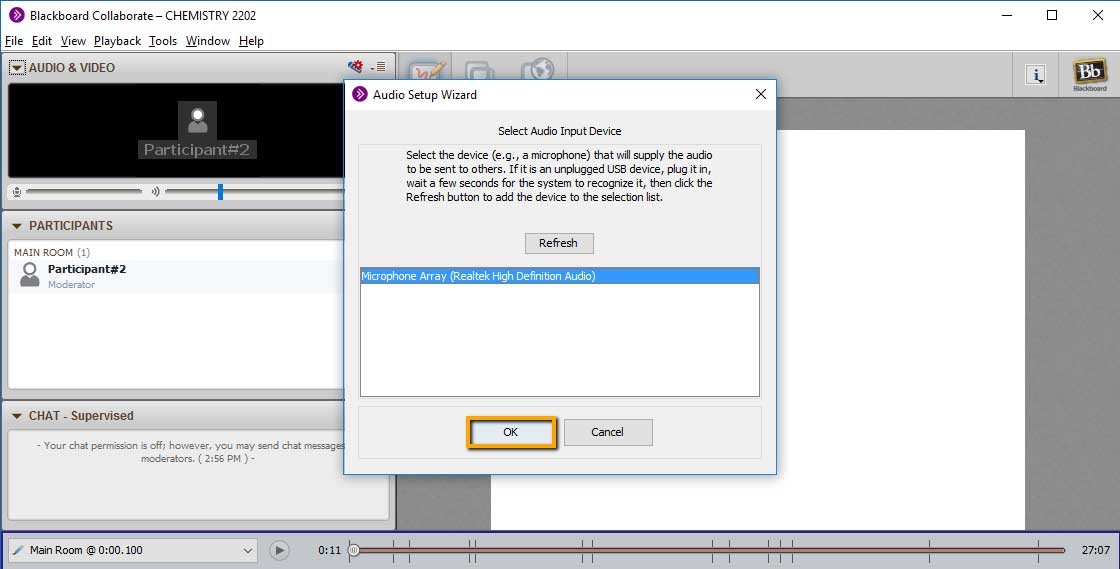 Select PLAY to hear the audio.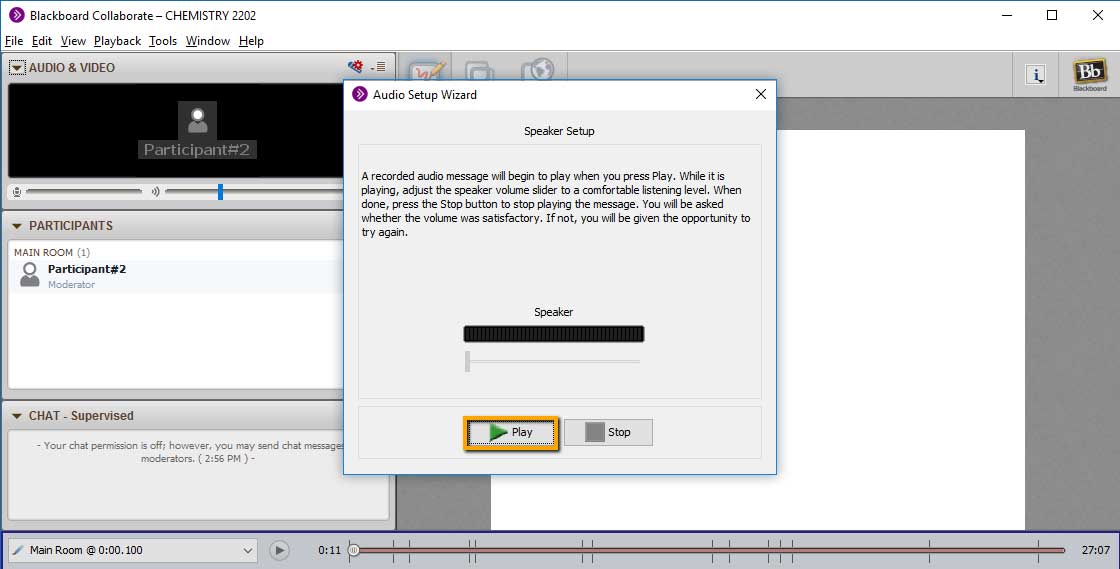 Adjust the audio, with slider, if necessary to make sure the volume is at a comfortable listening level.
Select STOP when finished.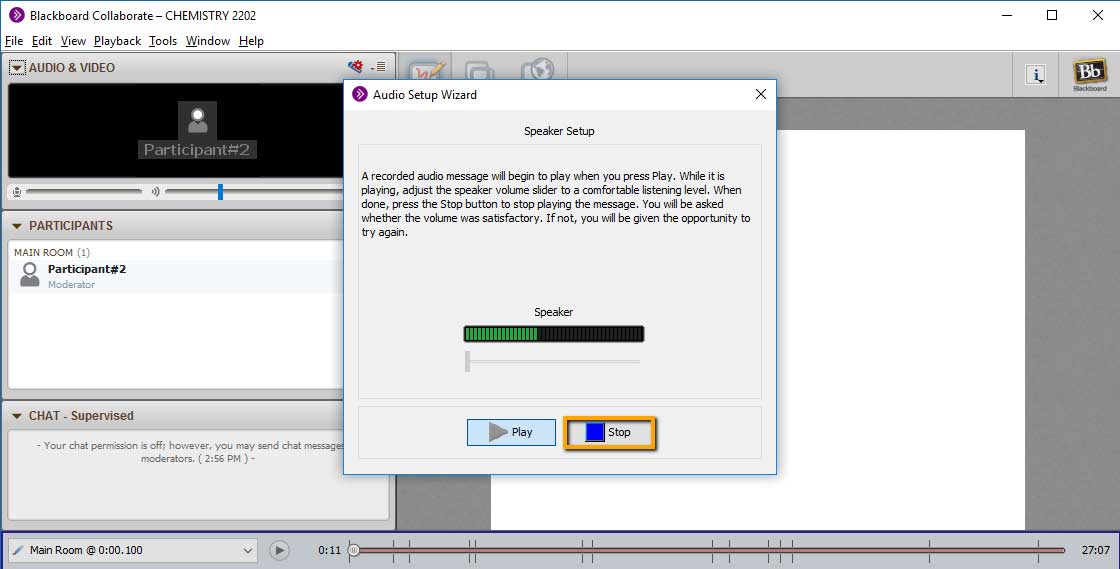 Select YES if the volume was good.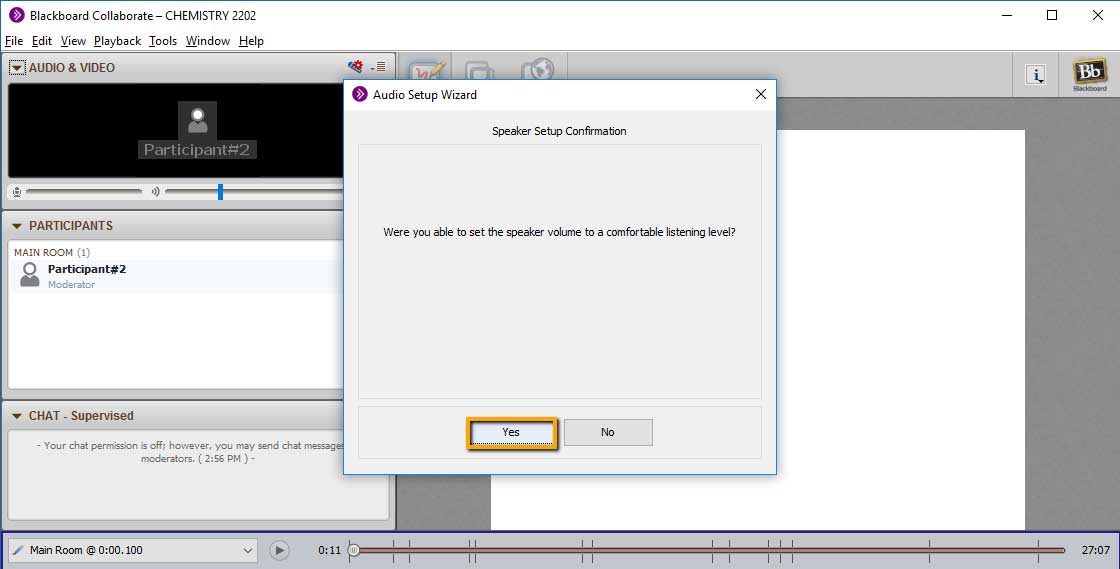 Select the audio Input device that you are using. Select OK.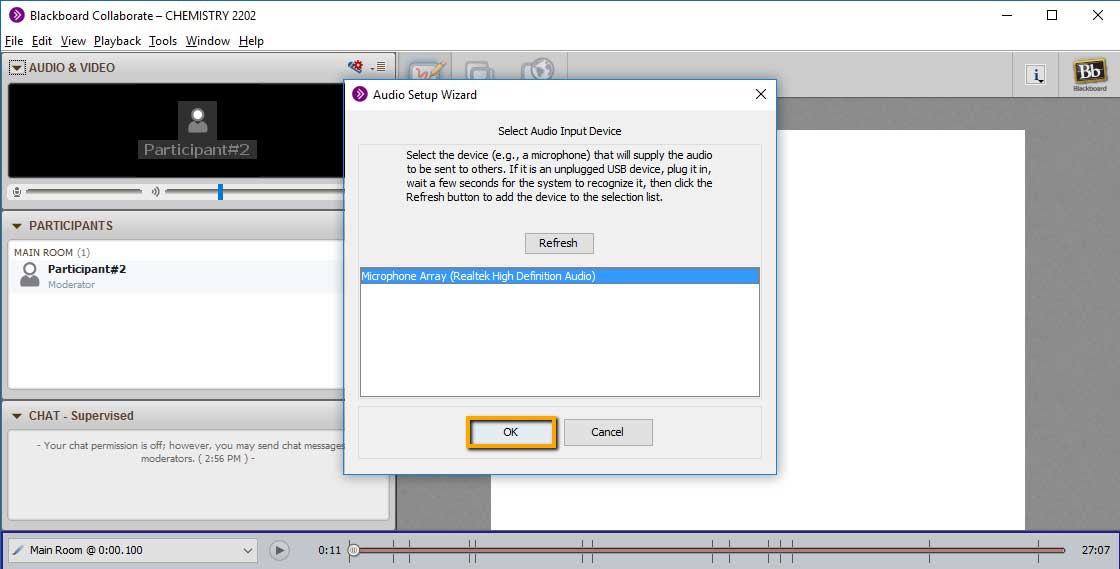 Select RECORD. Speak into your microphone.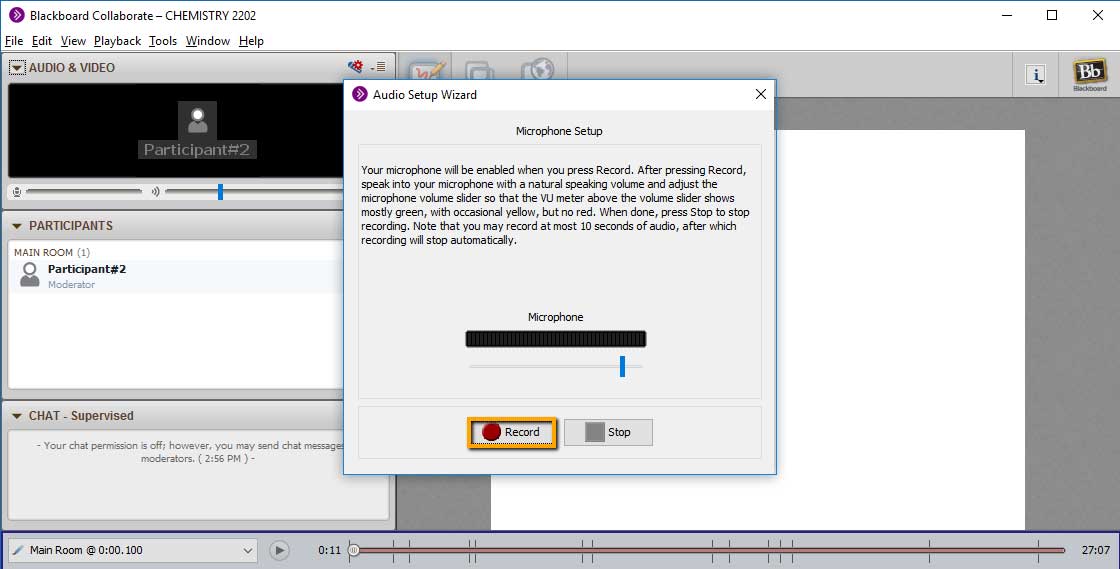 Select STOP to stop recording.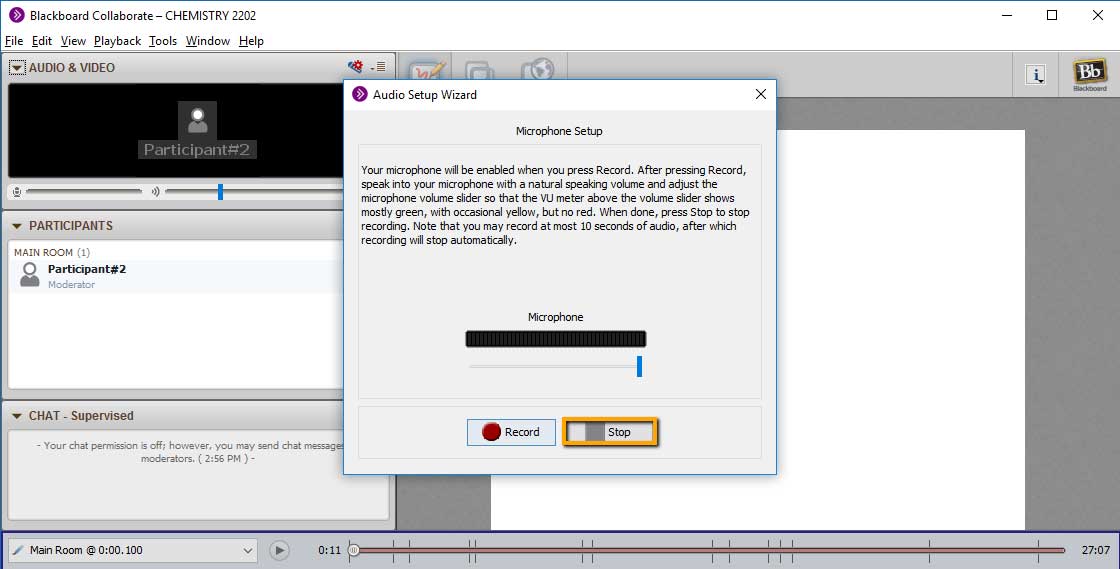 Select PLAY to listen to your recording.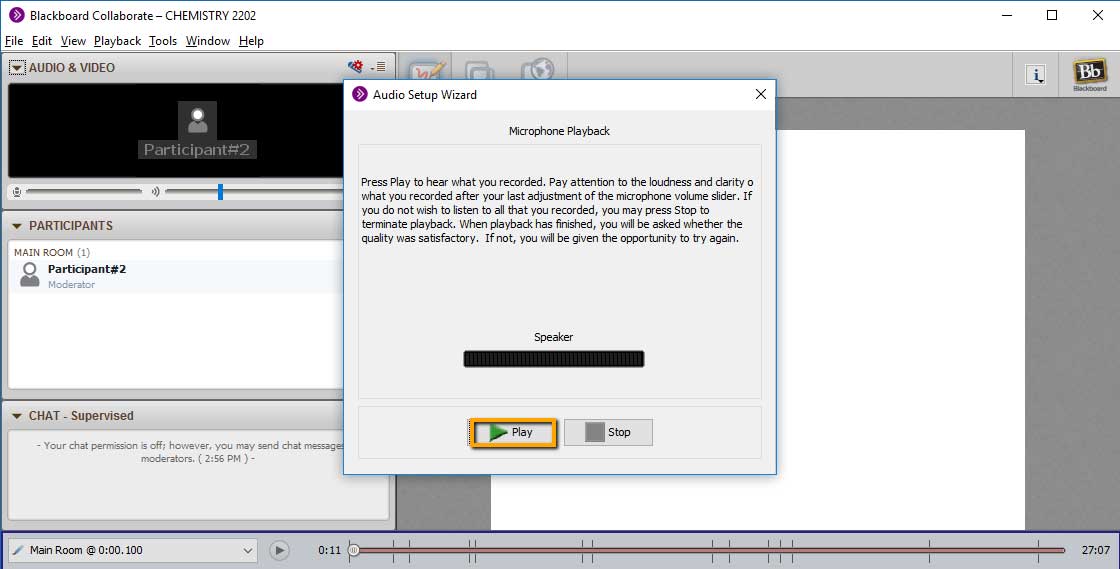 Select STOP only if you want to stop listening to this recording.
If you are listen to the recording until the end, you will be automatically directed to the following screen.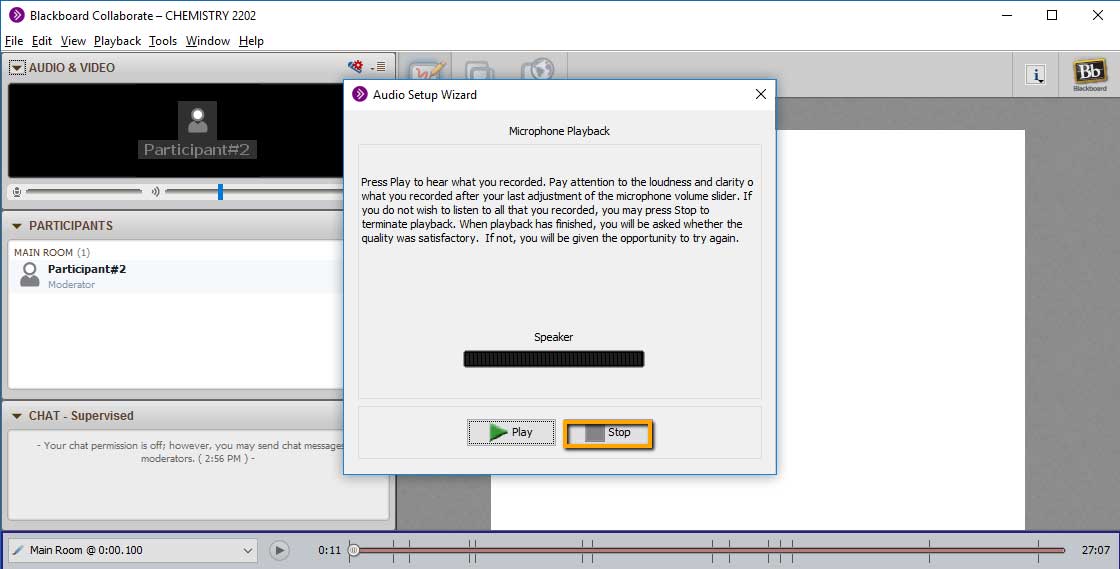 Select YES if the microphone volume was set appropriately.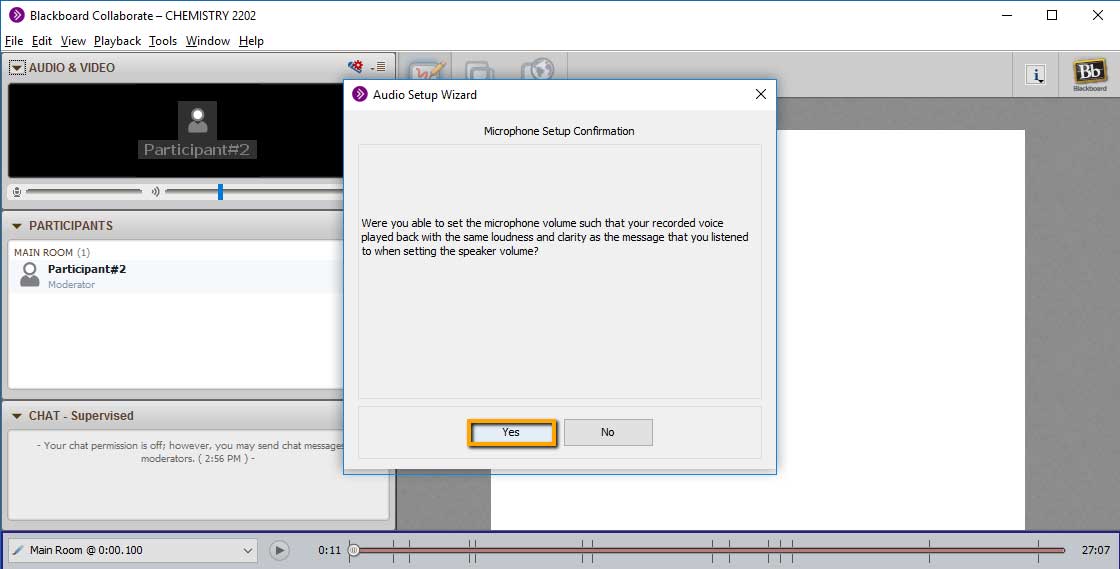 Your audio setup is complete. Select OK and return to your online class session.