Introducing Grade 9 Math Course Review
Posted on Apr 08, 2020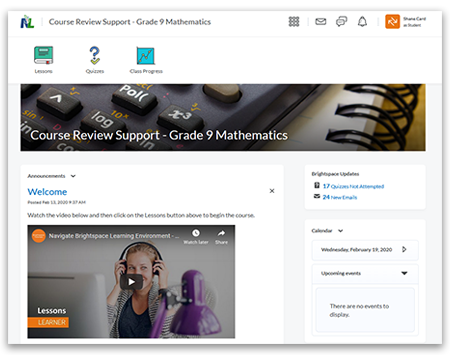 Grade 9 Math has been added to CDLIs Course Review resources. This course covers all nine units in Grade 9 Math. It has lesson videos, lesson notes, textbook questions (and answers), interactives, self-assessment questions and practice quizzes.
This course is open to anyone who has a CDLI account. You can access this course by completing the following steps:
Log into your CDLI account
Click Go to Brightspace on the right-hand side
Click the Self Registration link on the navigation bar at the top
Choose Grade 9 Math from those courses listed
Once you have registered for the course, a link to the course will appear in your My Courses area of Brightspace.
If you require assistance creating a CDLI account, please visit our Help Centre.