Kickstart Your Degree
Posted on May 26, 2020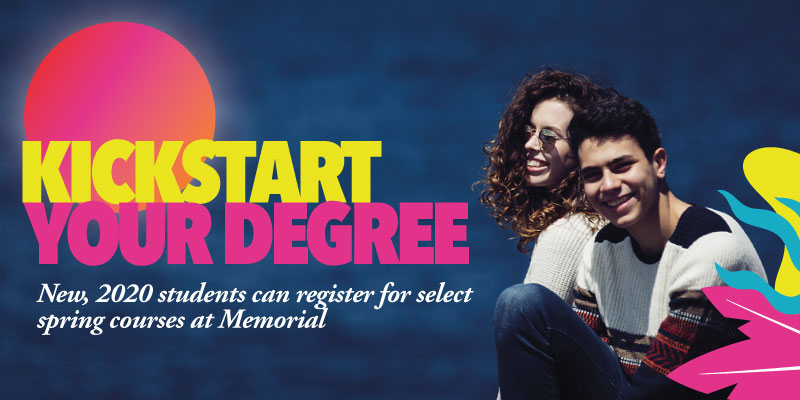 Memorial is offering a selection of courses from various disciplines during spring semester for new high school/secondary students scheduled to start university this fall (September semester).
You will have the opportunity to register for a university credit course during a 10-week spring semester, running June 4 until August 12.
Registration opens Tuesday, May 26 at 9 a.m.
For more details please go to https://www.mun.ca/undergrad/kickstart/.