Desmond Whalen – Retiring as CDLI Tutoring Program Coordinator
Posted on Jun 28, 2016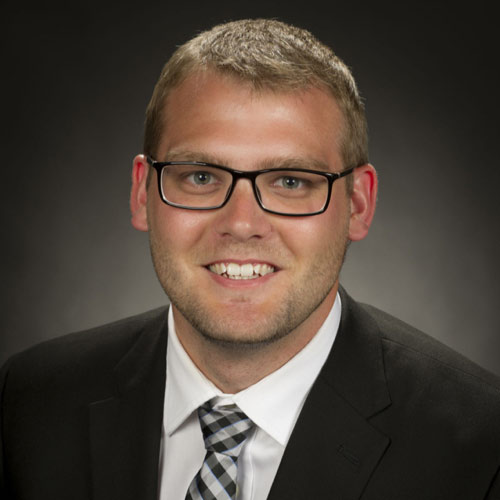 The CDLI Guidance Counsellor Anne-Marie Dalley and all CDLI staff would like to thank Desmond Whalen for his significant contribution to the CDLI Online Tutoring program and to the students of Newfoundland and Labrador.  He provided dedicated support to the students first as a Math tutor for 4 years and then as Provincial Tutoring Program Coordinator for 3 years. Desmond has been integral to the success of this program over the last 7 years and his significant contributions will be missed.
Desmond grew up in Caplin Cove, a small rural Newfoundland community. He completed CDLI courses from grades 10 to 12 at Southwest Arm Academy, Little Heart's Ease. After his high school graduation in 2009, he left for Memorial University where he finished a Bachelor of Science (Honours) and then proceeded to the Doctor of Medicine program. He has been with the Tutoring Program from 2009 until now. Desmond's final year of medical school starts this fall and he is retiring from his tutoring position to focus on his medical studies.
Desmond has a Bachelor of Science (Honours) in Biology and Behavioral Neuroscience. His honours project focused on molecular biology and genetics. His current research interests are in rural and remote health care systems, and in simulation based medical education.
To give you an overview of this incredible young man, take a look at some of his accomplishments and community involvements to date:
Involvement
Chapter Advisory Board Member – The Children's Wish Foundation
Past Advisory Board Member – Community Sector Council of Newfoundland and Labrador
Member of the Board of Directors – Labrador Island Link Operating Corporation
Officer (Lieutenant) – Cadet Instructors Cadre, Department of National Defense
Past President – Memorial University Rural Medicine Interest Group
President – Provincial Political Youth Organization
Awards and Honours
Queens Diamond Jubilee Medal  
Academic medals from the departments of Biology and Psychology (Neuroscience)
Medical student award for Leadership and Innovation – Canadian Medical Hall of Fame
The NLMA Presidents Award – Newfoundland and Labrador Medical Association
Work Experience
Provincial Tutoring Program Coordinator and Math Tutor – CDLI, Government of Newfoundland and Labrador
Various research and summer positions:

Tuckamore Simulation Research Collaborative – Memorial University
Research with the Department of Emergency Medicine – Memorial University
Department of Health and Community Services – Government of Newfoundland and Labrador
Thank you Desmond for your dedication to the students of Newfoundland and Labrador in your capacity as the Provincial Tutoring Program Coordinator and a Math tutor for the 7 years you have been part of the CDLI family.