Windsor War Memorial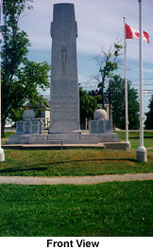 Windsor War Memorial Located in Windsor, Nova Scotia

This monument was constructed in 1923, in memory of the veterans of W.W.I., W.W.II., and the Korean War. It was refurbished in 1995.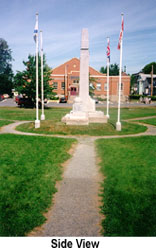 This side view of the monument shows the Hants County War Memorial with the Community Center in the background.