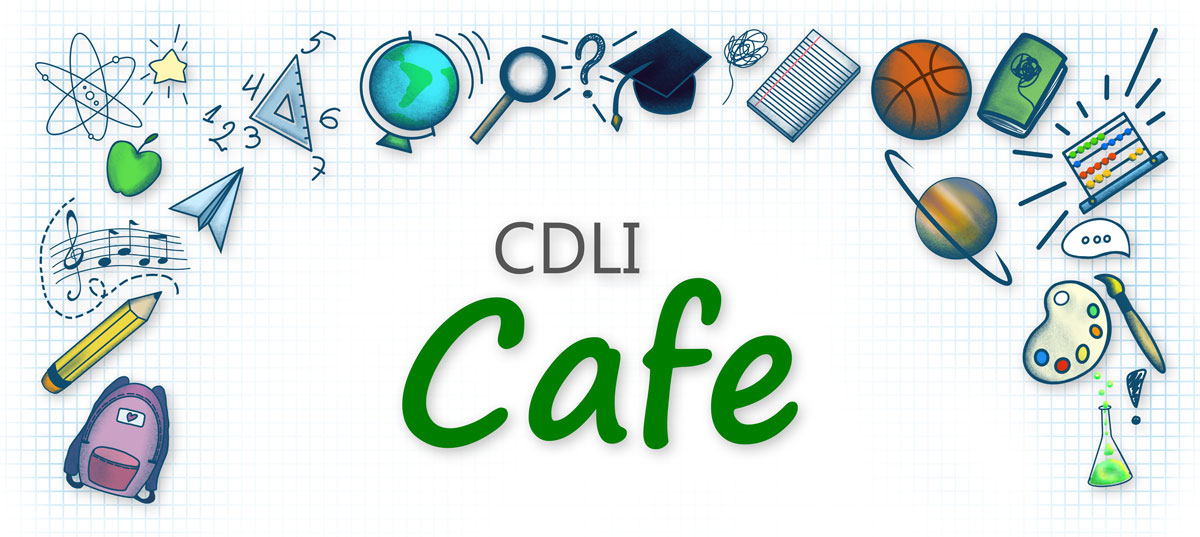 When?
Wednesdays, starting on October 26 , 12:10 - 12:50 (island time). Running until December break.
Where?
CDLI Cafe Brightspace Shell
How?
To sign up, login to Brightspace and select the sign up link in the cafe widget. Registration closes on Tuesday October 25, 2022.
Who?
Kitchen Party
Join the Kitchen Party for some good tunes and friendship! This music group welcomes all instruments and voices! Each week we will learn a new tune and have a 'time' before the Holidays!
Art
This group will be involved in displaying their individual artworks created in some of the traditional art mediums (drawing, painting, sculpture, photography, graphic design, digital imaging/drawing programs).
We might engage in possible 'art challenges' based on topics/themes of your interest. Sharpen your pencils, grab your gear and join us on an Art adventure!
Wellness Wednesdays
Come join our movement & gratitude challenge! During our sessions, we will complete a weekly movement task, build gratitude and incorporate acts of kindness to take us into the Christmas Holidays.
Together we will keep active, encourage one another and positively impact those around us! Hope to see you there!
TEAM STEAM
This group is designed to facilitate individual student exploration of a particle area of interest. The group will include a number of CDLI teachers of various backgrounds. These teachers will be available to assist students as they explore and complete a project in any area of STEAM: Science, Technology, Engineering, Arts and Math.
Drama
Calling all actors, directors, and behind-the-scenes personnel! The virtual drama club will be a space for fun, community-building, and collaboration. We'll play some games, engage in team-building activities, practice speaking skills, look at script-writing and stagecraft, and produce a radio play. Microphones are a must for this club, so perform your sound check and join in!